SetPointRx™ of Holbrook/Braintree
SetPointRx™ OF HOLBROOK/BRAINTREE
SetPointRx™ OF HOLBROOK/BRAINTREE
SetPointRx™ of Holbrook/Braintree

450 N Franklin Street
Holbrook, MA 02343
United States
Phone: 888-FIT-2021

Hours:
Monday 6:00 AM - 8:00 PM
Tuesday 7:00 AM - 7:00 PM
Wednesday 6:00 AM - 8:00 PM
Thursday 7:00 AM - 7:00 PM
Friday 6:00 AM - 7:00 PM
Saturday 7:00 AM - 12:00 PM
Sunday Closed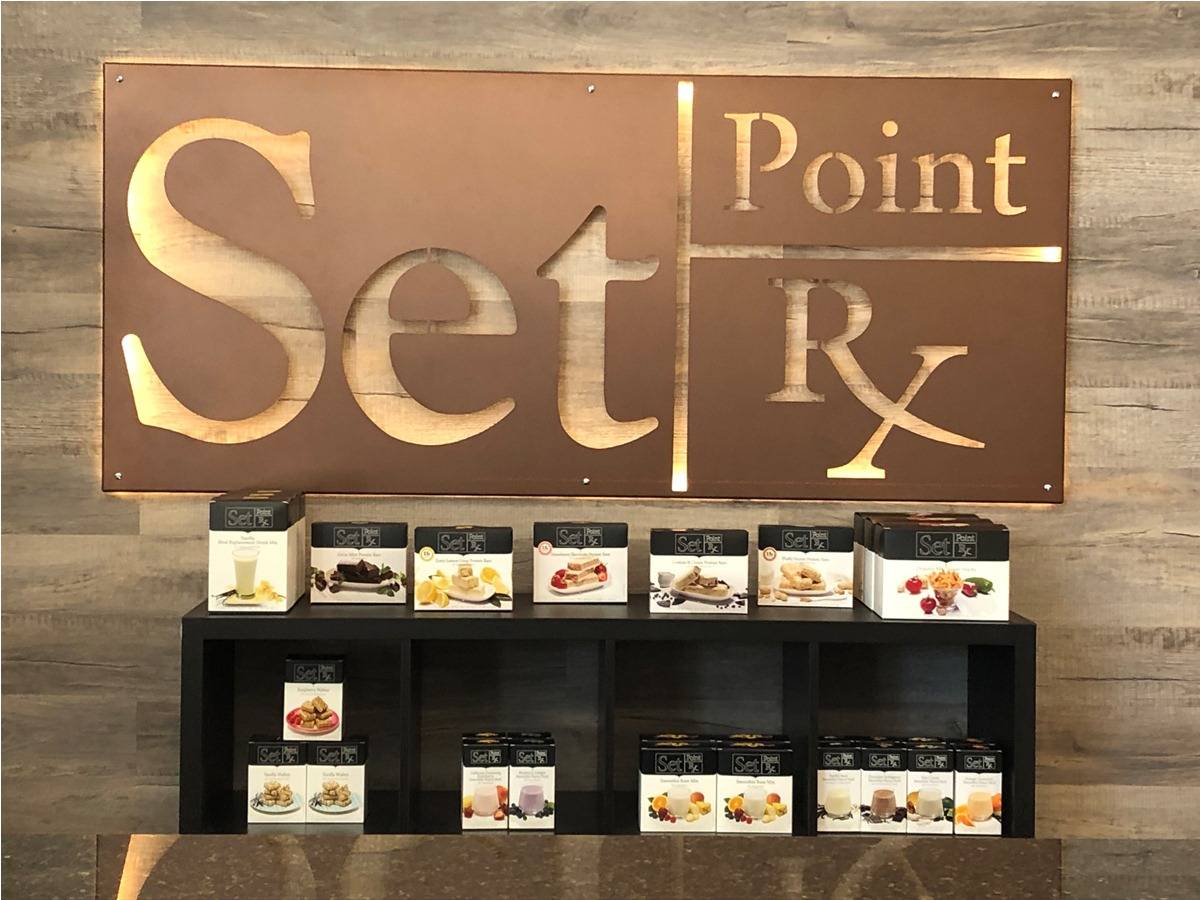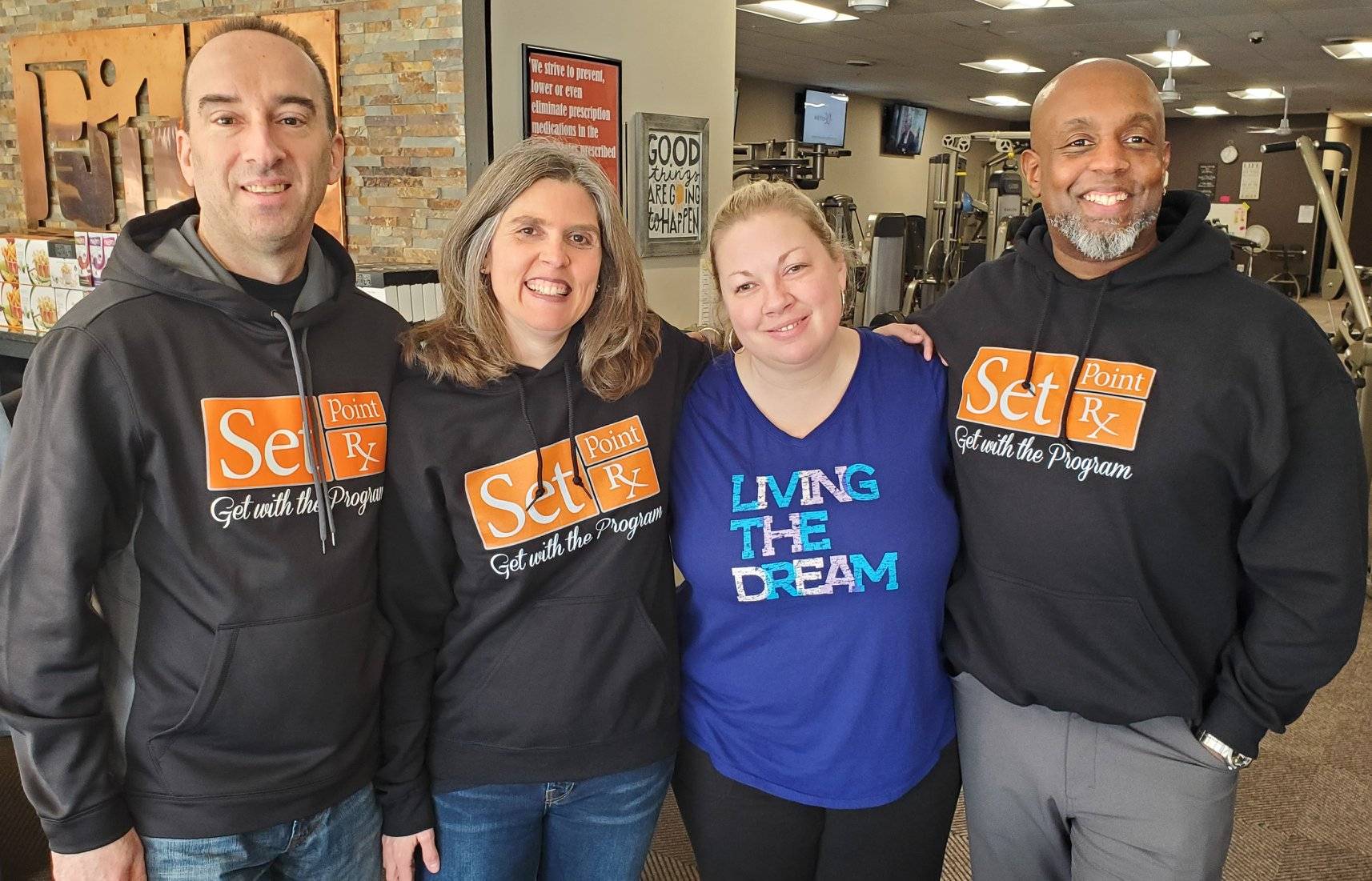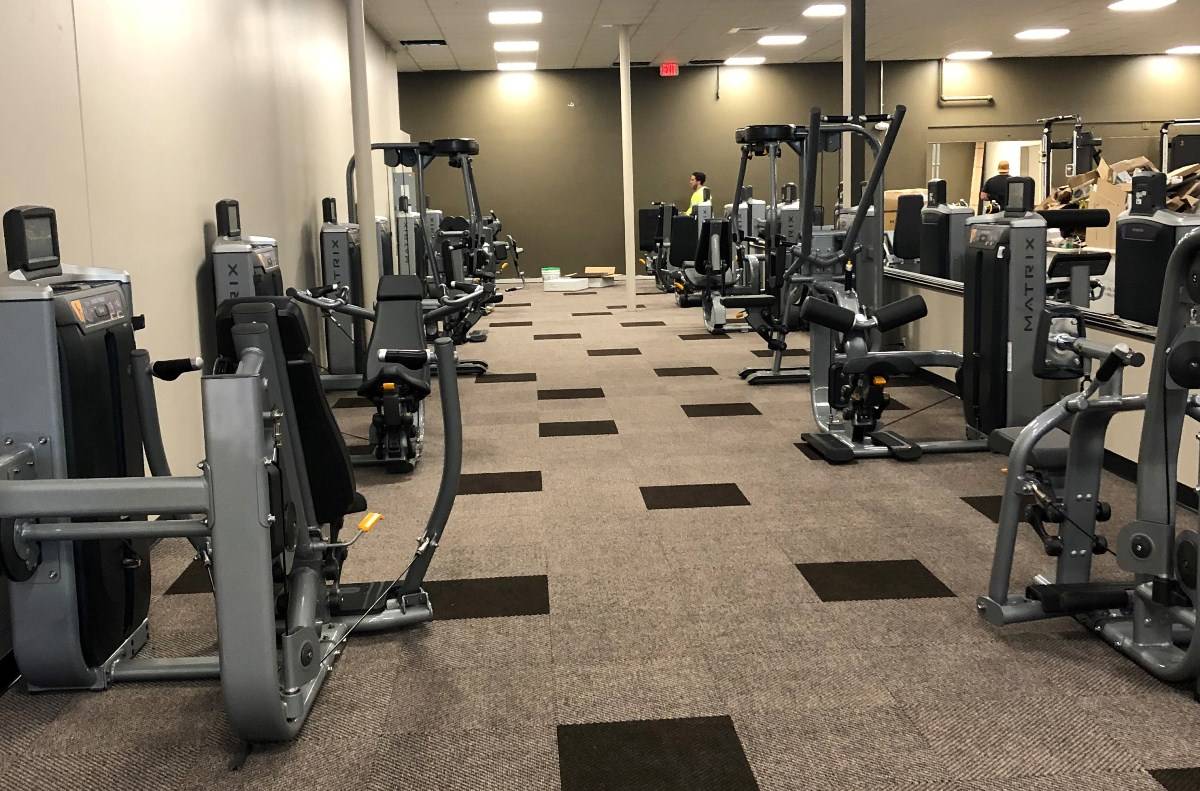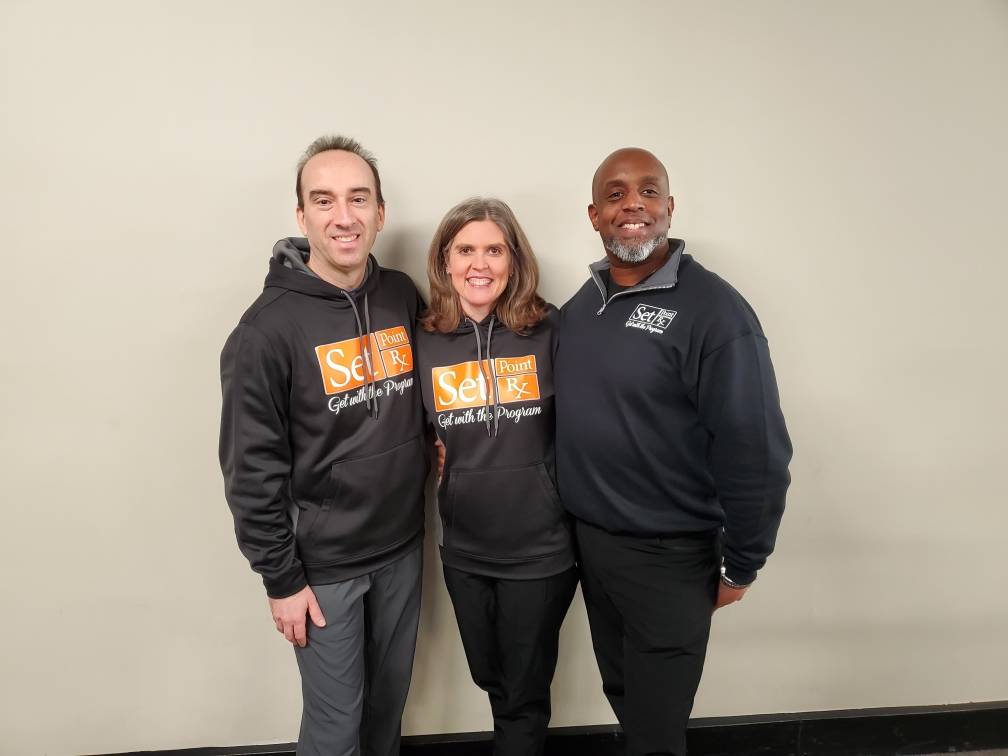 SetPointRx™ of Holbrook/Braintree Weight Loss is NOW OPEN!
Best Boston Weight Loss Program
At SetPointRx™, we are more than a traditional gym or another weight loss program. We are more than coaches and workout cheerleaders. We are lifestyle trainers that can help you exceed your fitness and health goals. We are not a gym; we are a program designed to support you on your journey to a healthier lifestyle. The SetPointRx™ Holbrook/Braintree location is perfect if you live in Holbrook, Braintree, Abbington, Randolph, Brockton, and Quincy.
Our Mission and Promise to You
The mission of SetPointRx™ Holbrook/Braintree is to support you in losing/managing weight; decreasing or eliminating the need for certain medications; and remaining active so you can do the things you love! We accomplish this by guiding you through the 4 pillars of the SetPointRx™ program:
Weight loss/weight management (weekly weigh-ins, monthly evaluations, 1:1 meetings with a FitCoach and a nutrition plan that is low in carbohydrates, high in protein, and moderate fat, and utilizing the SetPointRx™ food products designed for fat loss and building lean muscle)
Strength Training (trainer-assisted full-body strength workouts 3X/week)
Cardiorespiratory Training (access to cardio equipment and guidance from our trainers to make sure you are in a fat burning zone during workouts)
Flexibility (trainers will instruct you on a stretching routine)
While these are the main pillars of the program, they only work because each of our SetPointRx™ Holbrook/Braintree trainers build strong relationships with you and hold you accountable for reaching you goals. We work with you to develop your fitness and weight loss goals and tailor your program to meet those goals! You are an individual and your workout and weight loss/weight management plan should reflect that!
What Sets Us Apart from other Gyms?
We know each and every one of our members and treat you like family
We personalize the program to meet your goals
We are results driven and when you are successful in reaching your goals, then we are successful
We offer a 2-week back money guarantee
Dedicated to helping you succeed
To learn more about how we can help you succeed in reaching your fitness and weight loss goals, call us at 781-499-5337.